"The Last Breath" Presentation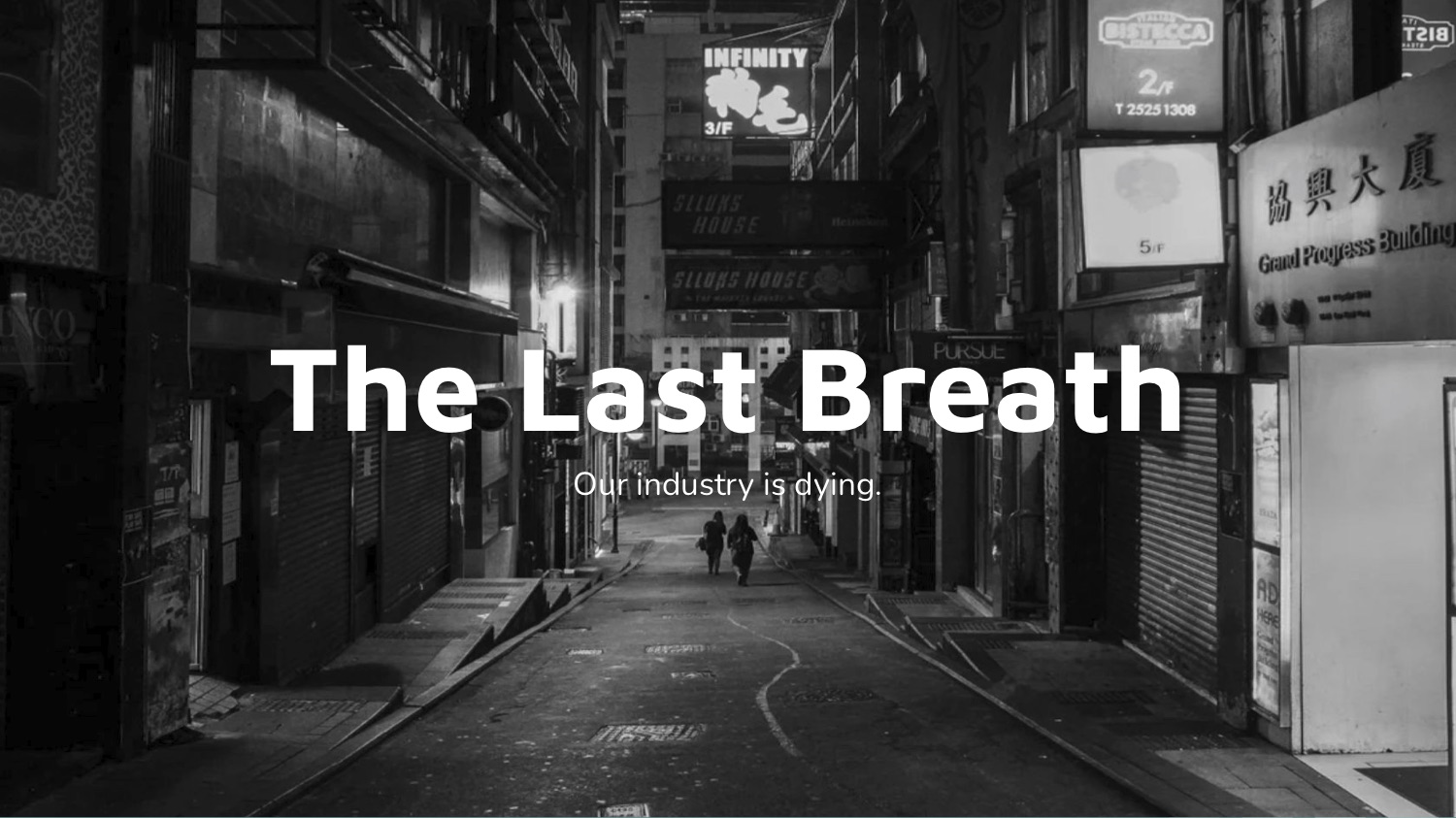 HKNIA has prepared a presentation deck "The Last Breath" to show the real situation nightlife industry is facing. We point out the seriousness of the situation by stating facts from the consequences of the Government restriction against COVID-19. The deck is prepared to open conversation to the Government, help them understand our situation and get our industry reopen and revive as soon as possible.
---
---
To make a difference and save our industry, please share the message with your friends. The more people understand us, the higher chance we can survive.